CERTIFICATE OF AUTHENTICY
Thank you for buying Zarakish Honey
The finest Honey in the world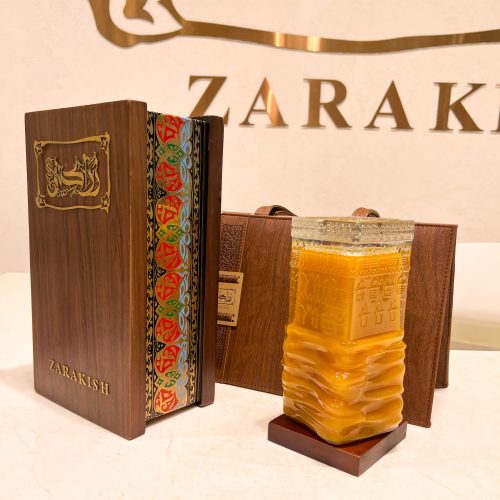 VARIETAL
100% Natural Honey
APPELLATION
Shaafy Yemeni Honey
Zarakish note
The honey, acquired by kings and elites throughout history for its exceptional quality and unparalleled health benefits.
Because of our absolute confidence in our chosen honey, we are gladly ready to take back what you have bought from us in case you do not like it even after using it.
Open the box to enjoy the world's finest, tastiest and most beneficial honey.