Zarakish, the name
Zarakish, a distinguished member of the esteemed Yearex group of companies, is a renowned honey products company that specializes in bringing you the finest natural honey from the captivating land of Yemen. With its commitment to quality and luxury, Zarakish sources its honey from the wild beehives nestled in the high mountain caves of Yemen, ensuring that only the purest and most exquisite honey reaches your table.
The name "Zarakish" itself is derived from the exquisite jewels and accessories that adorn the traditional women's dresses in Yemen, reflecting the company's dedication to capturing the essence of Yemeni culture and beauty in every jar of honey.
The Passion
At Zarakish, the honey is exclusively harvested from the revered Sidr trees, renowned for producing the most exceptional honey in the world. These majestic trees, found in abundance across Yemen, impart a unique flavor and richness to the honey, making it truly exceptional.
To bring this extraordinary honey to connoisseurs around the world, Zarakish opened its first flagship store in the prestigious Al-Ghurair Centre in Dubai. This store serves as a testament to Zarakish's commitment to offering a luxurious honey experience, with meticulously designed packaging that exudes elegance and sophistication.
But Zarakish's journey doesn't end there. With plans to expand its presence, Zarakish will soon open branches in iconic shopping destinations such as Dubai Mall and Galleria Mall in Abu Dhabi, further allowing honey enthusiasts to indulge in the unparalleled taste and quality that Zarakish provides.
The commitment
In addition to these retail ventures, Zarakish will also have dedicated branches within the renowned Socotra restaurants in Dubai and Cairo. These exceptional dining establishments, which are part of the Yearex group, will offer visitors the opportunity to savor Zarakish honey as part of their culinary experience, further enhancing the brand's reach.
Zarakish, with its commitment to excellence and its passion for preserving the traditions and natural beauty of Yemen, invites you to embark on a journey of sensory delight with its exceptional honey products. Experience the richness and authenticity of Yemeni honey, meticulously crafted and presented with the utmost care by Zarakish.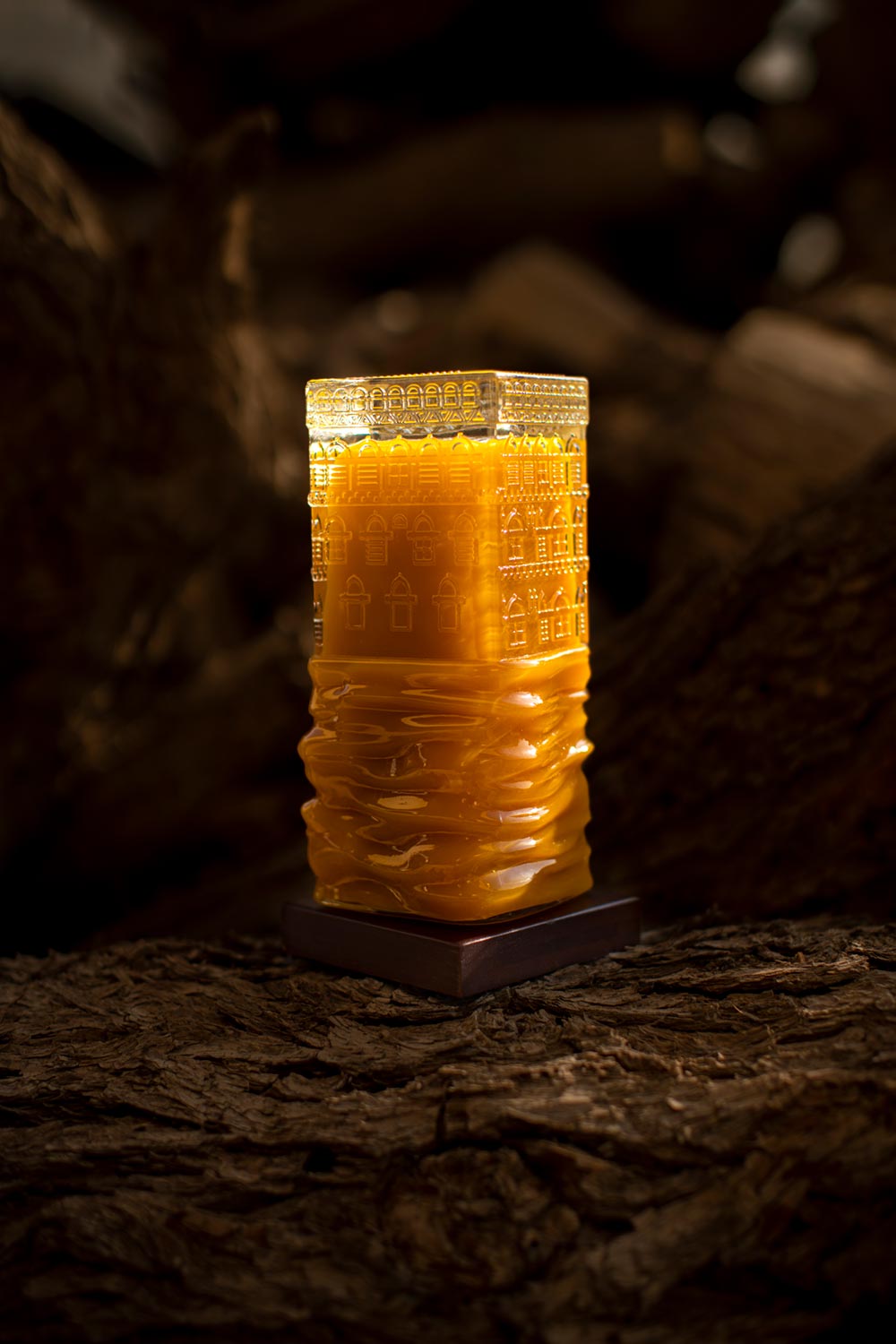 Zarakish statement
We thrive in providing fine honey that enrich the taste, health and soul.
Yemen has been famous throughout history as the origin of the finest types of honey in the world, which is equal to its fame in producing the best coffee.
The diverse terrain of high mountains and deep valleys in a unique geographical location has led to the richness of its mountainous heights with unique Sidr trees, from which bees sip the nectar, which they turn into the best types of honey in the world, with little sugars, to a zero sugar honey in its rare and proud types.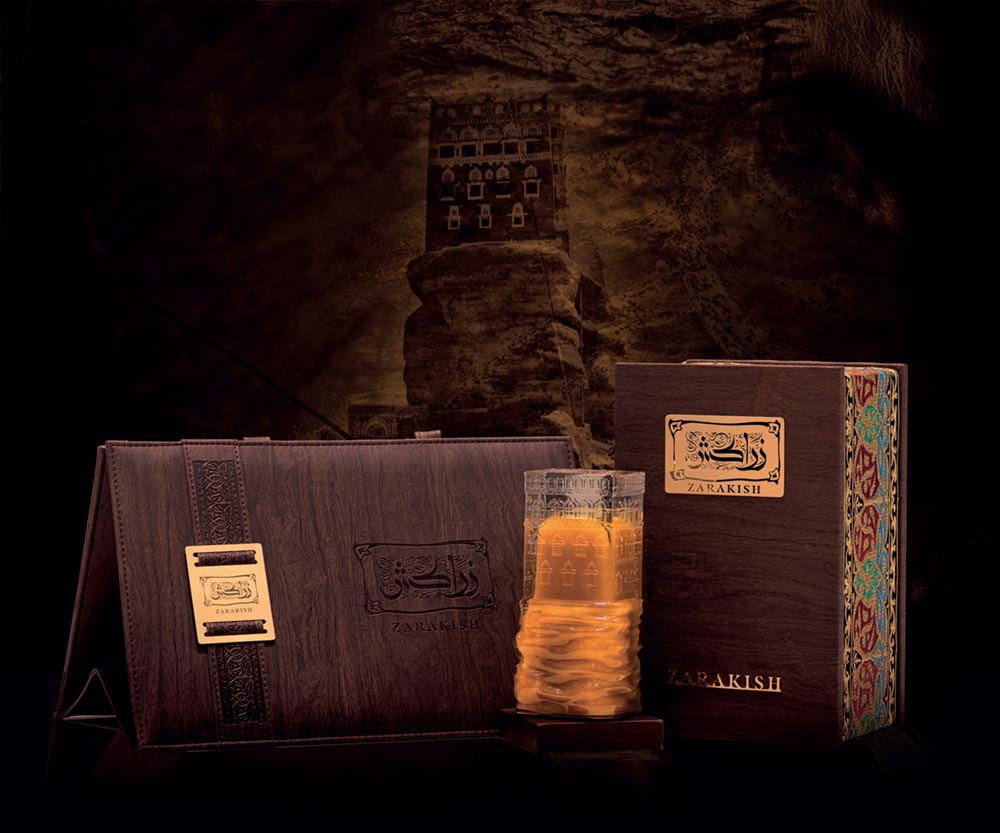 Due to our awareness in ZARAKISH of the quality of what we offer and its unique and high nutritional value, we chose to present it in a beautiful mold inspired by the heritage of the land that produces it.
Pamper yourself and your family by using it to boost your immunity and health, enjoy its unique taste, and present it as a gift to those who mean a lot to you, and notice in their eyes the sparkle of admiration for what you present.
Because of our absolute confidence in our chosen honey, we are gladly ready to take back what you have bought from us in case you do not like it even after using it.
Open the box to enjoy the world's finest, tastiest and most beneficial honey.
For better human health, honey is the food that doctors always recommend to strengthen immunity and cure many diseases. People's awareness of these facts has increased with the passage of time, and many scientific researches have been and are being conducted around it, which always surprises us with new benefits of this natural material. It varies according to the region and type, mainly related to the type of bees and their strength and the trees and flowers of the area from which they sip their nectar.
In ZARAKISH, we chose to provide the most special, rarest, most unique and beneficial types of Yemeni honey. The honey, acquired by kings and elites throughout history for its exceptional quality and unparalleled health benefits.